YOU WANT TO BECOME A LIEBESBEWEIS RESELLER?
For our new customers the following POS material is included in the first-time customer package:
A PREDECORATED DISPLAY
A LOGO BLOCK
AN A4 STAND WITH SUBJECT
PACKAGING WITH CARTON FOR TENSIONING THE STRAPS
BROCHURES
DEALER NAME ON THE HOMEPAGE
A PRICE LIST WITH IMAGES OF THE INDIVIDUAL MOTIFS
AN ORDER LIST.
In addition, the dealer name is integrated into a variety of advertising activities in well-known magazines throughout Austria.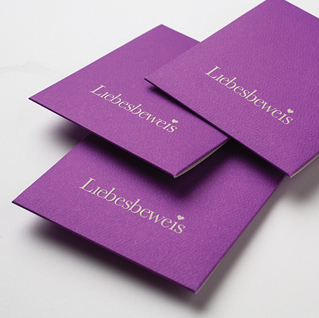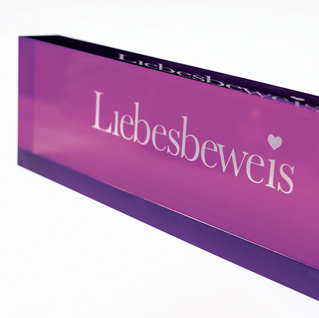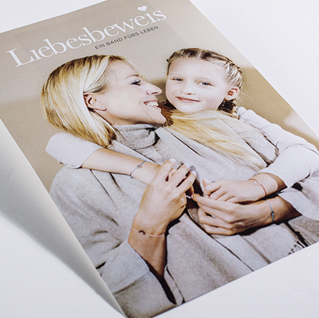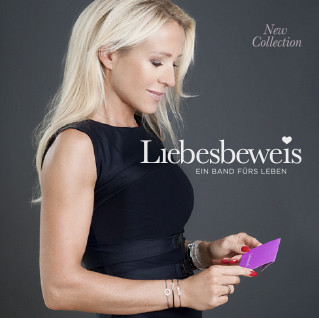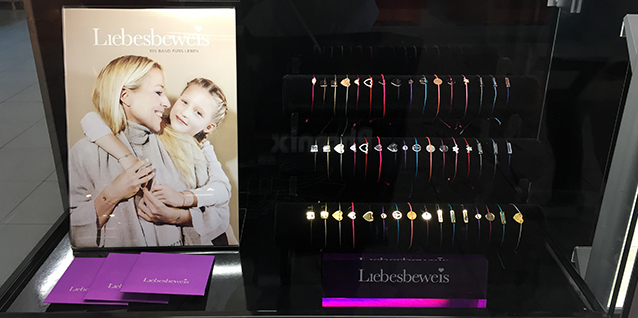 ADVERTISING SUBJECTS & APPLICATION EXAMPLE